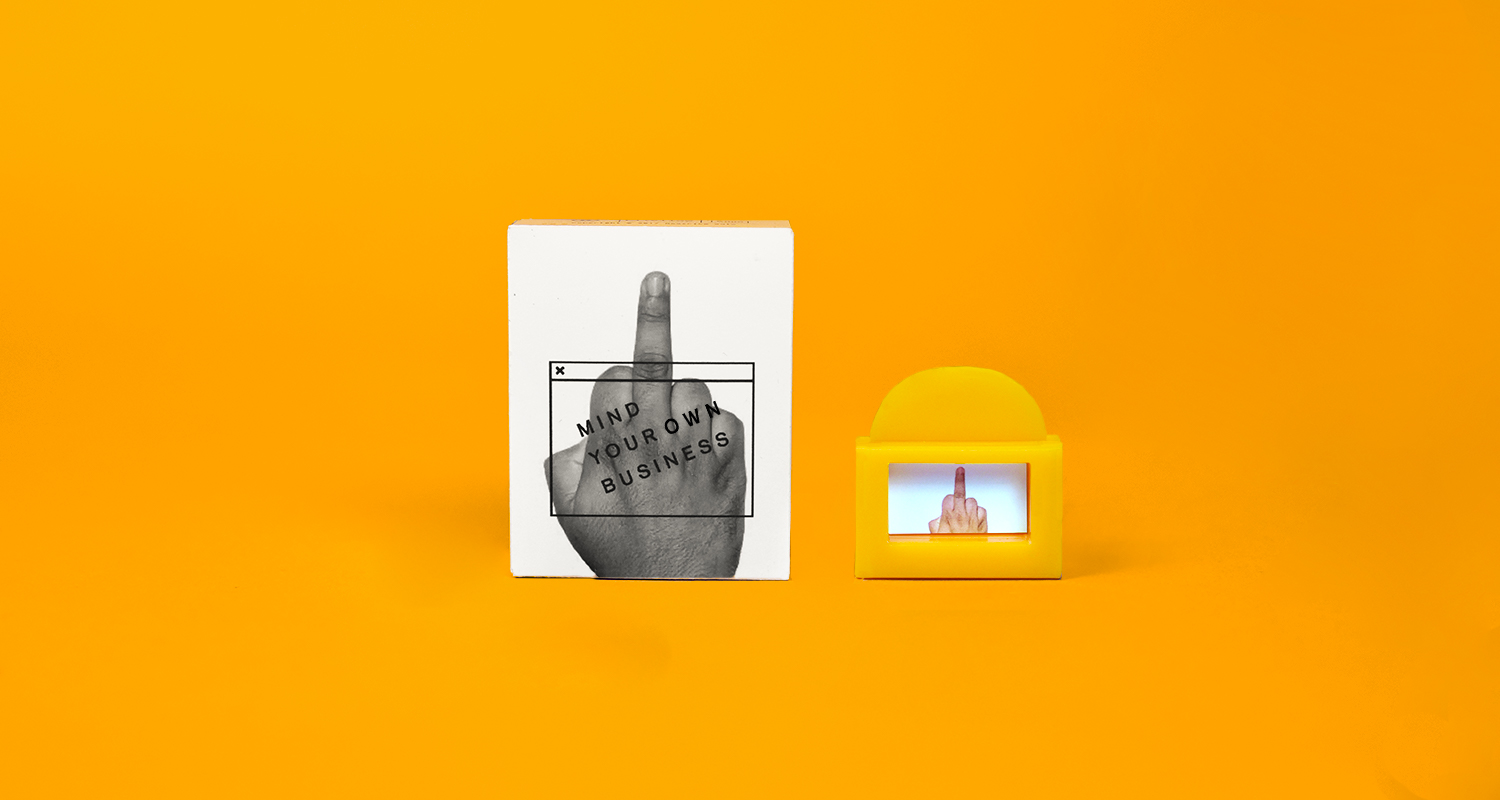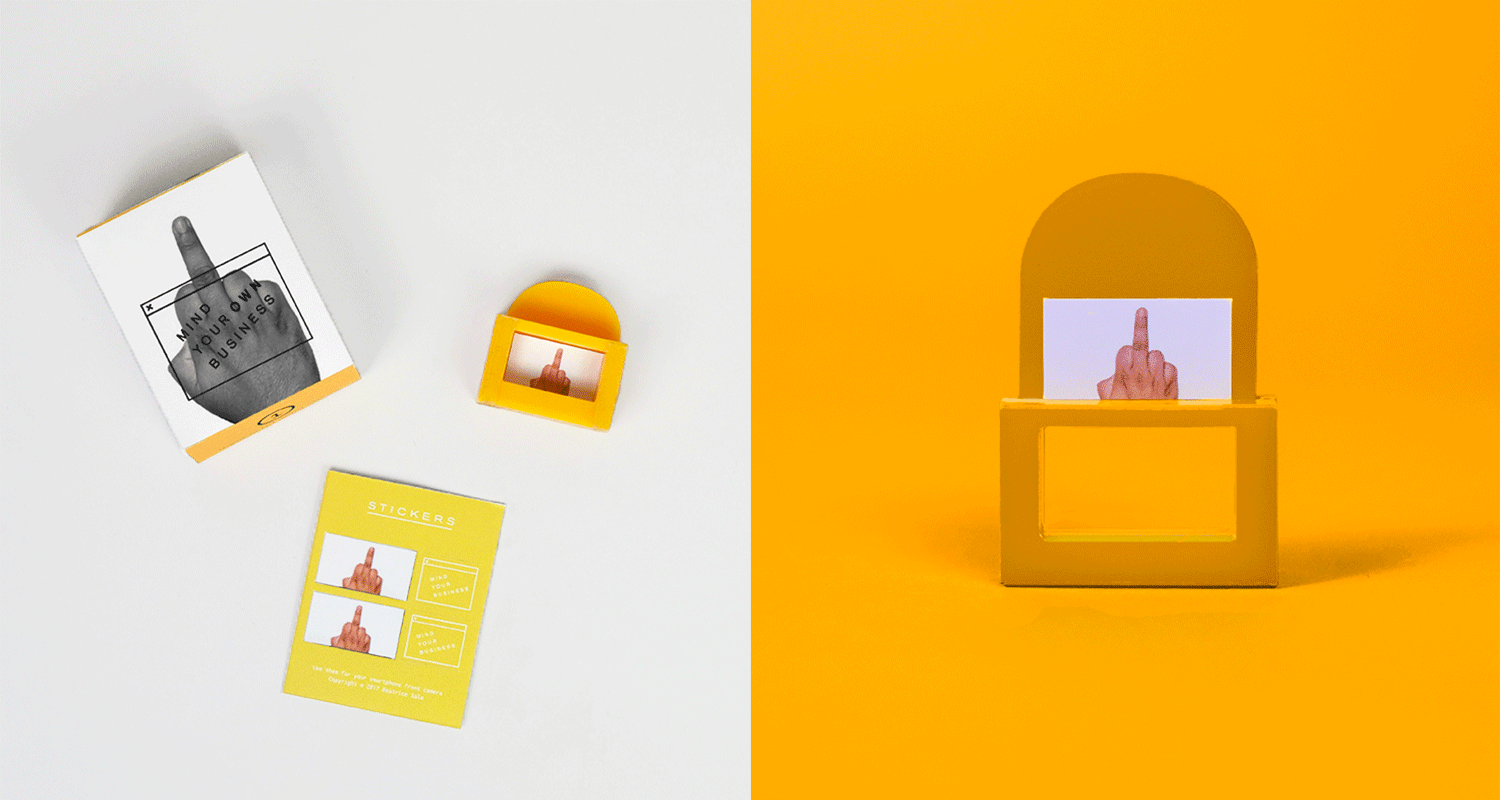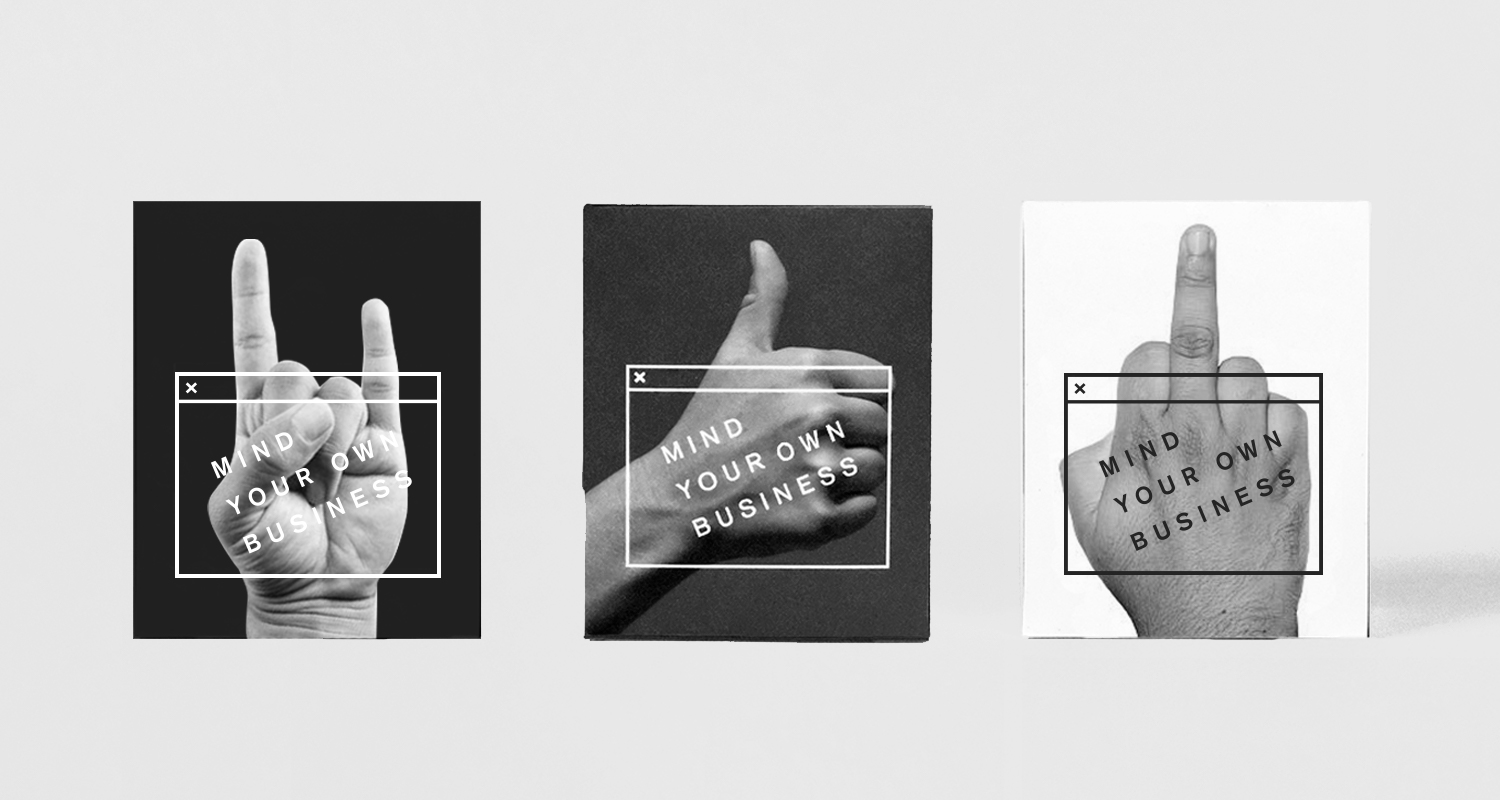 Mind Your Own Business
Year: 2018
Category: Product Design; Branding
School of Visual Arts
Mind your Own Business is a webcam cover designed to protect your privacy by surprising your interlopers. Once placed on your desktop screen, the image you choose will be revealed to your hacker.
Hiddn
Year: 2018 / work in progress
Category: product design; Branding
Hiddn is a foldable webcam cover designed for laptop.

Festival
Year: 2016
Category: Papercraft, Animation, Photography
Team: Alessandro Bigi
Jam is a 3 days festival set in Miami Beach, that celebrates the 80's. Three days of Music, Movies and Technology. The brief asked to develop a visual identity for a festival or event that will celebrate a certain thematic. We decided to create a festival around the 80's culture, bringing homage to that decade with some icons of that time. All the objects were first built with paper and then photographed. Using stop motion and animation it allowed us to integrate photoshooting and motion graphic.
John Cage
The sound of silence
Year: 2017
Category: video, animation,illustration
Project developed at SVA, MFA Design



An animated video with one of the most innovative music figures of the 20th century, John Cage. The soundtrack is taken from an interview of 1991.
Yoga to the people

Year: 2018
Category: Branding


In a time where yoga as a business is getting a lot of attention, the fact that cost is a concern is in conflict with the spirit of yoga itself: "being accessible to everyone". Yoga to the People is a studio that wants to make it possible for everyone to do yoga regardless of economic limitations. This unique studio creates a community made of a variety of people passionate about health and Yoga. The environment is relaxing, and friendly, meaning that every body type and skill level is accepted and encouraged.
Zing
Year: 2016
Category: Packaging, Branding

Zing is a natural energy drink. A fresh boost when you're working late, doing sports or have a long drive ahead of you.